Meet our Dam: Piper
and sire: Macon
Both have very docile temperments, are structuarlly sound with no history to date of dysplasia that has been reported to us. We have had families come back to us and purchase a second puppy in the following years.
Piper and her puppies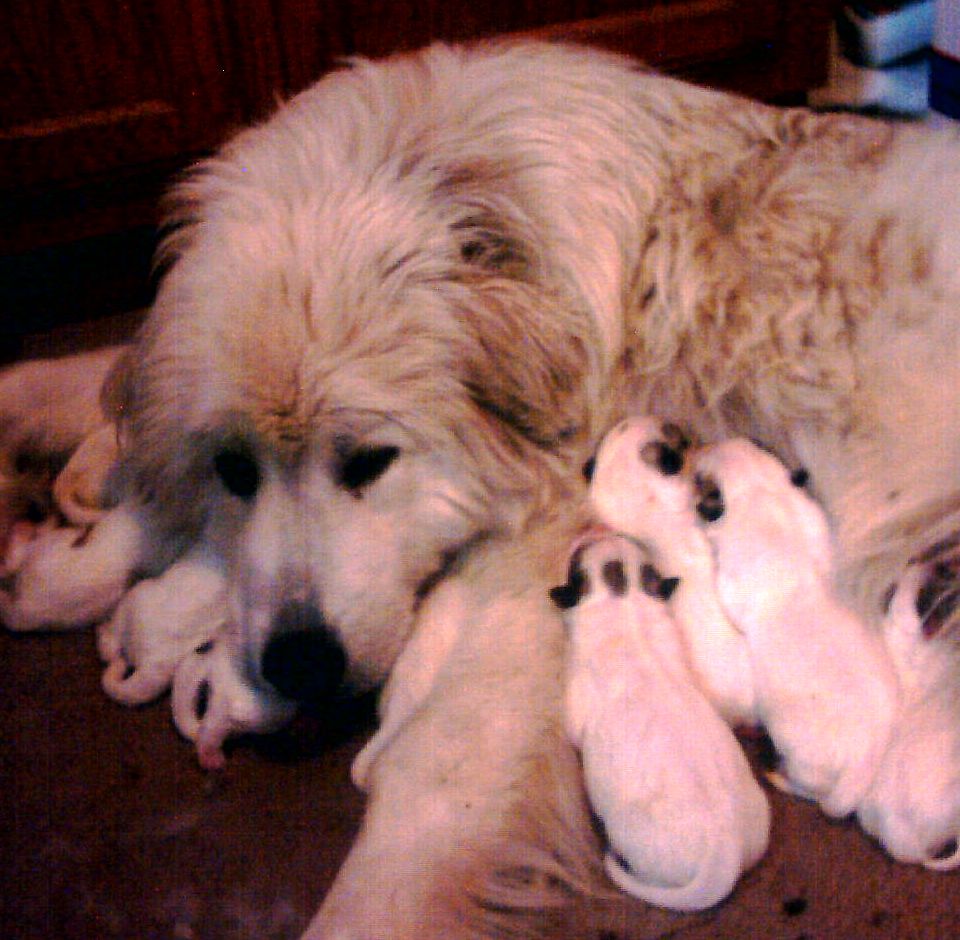 Mine, all mine!

Macon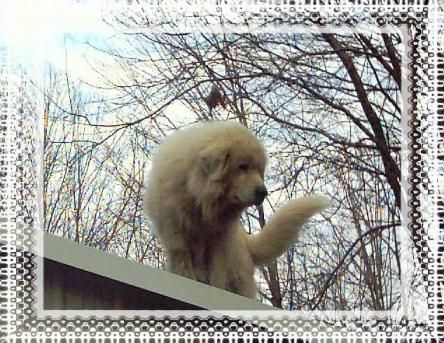 On top of our barn roof, checking that all is well...